Glenn Beck: New Web Network GBTV Has To 'Be Bigger... →
230,000 people are already paying for a subscription to his new online-only news network. That shocks me. Not because of subscriber count, because of the lunatic fringe-count. This is certainly a first in the world of virtual media, so following its progress will definitely be interesting. Even though I'd rather not ever be influenced by Glenn Beck about anything, I'm kinda hoping...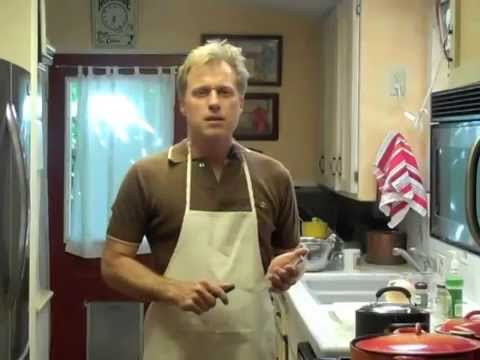 Testing, teseting
John Lennon's Greatest Work Of Art: His Own Life
Sure, you can learn a lot about a person through their art, but art is too cryptic to form a soulful relationship with.  The most pleasurable part of enjoying an artist comes when they're revealing themselves as they really are: a human being, not some sorta cerebral fairytale.   I loved John Lennon's music, but I love John Lennon, the man, even more.  He hooked me with his art, but...
Band To Watch: Gayngs →
What you might not expect is the sharply produced collection's chilly, rich, soft-rock and R&B, a sound that's earned more than one Bone Thugs reference. Gayngs list only 10cc's "I'm Not In Love" in their MySpace "Sounds Like" field and cover 10cc spin-off Godley & Creme's "Cry" on Relayted, but there are dozens of other echoes (from Primitive Radio Gods to Yeasayer to Kenny G) that...
Watch
Beck, Liars, St. Vincent & Os Mutantes – "New Sensation" (INXS Cover) This is good, not bad.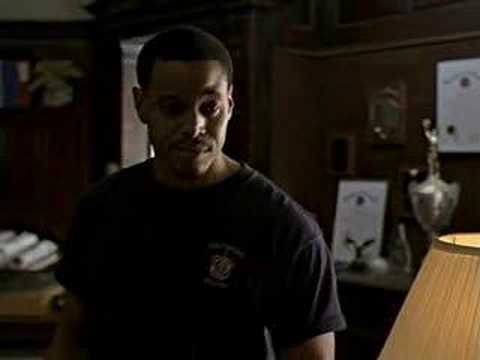 2 tags
3 tags
ReadWriteWeb's Predictions for 2010 →
My favorites: Some serious user interface innovations will blow our minds. A new social network will rise to join the big ones. (Lifeca.st anyone? ;-) iTunes announces a web service, thanks to the Lala acquisition. Spotify finally gets the green light in U.S. and people go nuts for it. 2010 will signal the death of the login. The browser really will be the new OS. Skype becomes...
2012 OLYMPICS LOGO LOOKS LIKE LISA SIMPSON GIVING... →
Please keep it… please keep it… please keep it…
Web 2.0 Suicide Machine - Meet your Real... →
"Liberate your newbie friends with a Web2.0 suicide! This machine lets you delete all your energy sucking social-networking profiles, kill your fake virtual friends, and completely do away with your Web2.0 alterego."
Twenty Pieces of Music That Changed the World →
Meet The Man Who Could End Global Warming →
"He starts drawing little squiggles on the whiteboard, trying to explain how the miracle technology actually burns nuclear waste, neatly solving the biggest problem associated with nuclear power." I have no idea what he's talking about.
Portrait Photography by Bruton Voges →
It's Cheaper to Buy a New Printer Than It Is to... →
If you also take into account that you can eBay the hell outta your old printer, then you're really talking about saving a pretty penny.
2 tags
The Death of Uncool « By Brian Eno →
"We're living in a stylistic tropics. There's a whole generation of people able to access almost anything from almost anywhere, and they don't have the same localised stylistic sense that my generation grew up with. It's all alive, all "now," in an ever-expanding present, be it Hildegard of Bingen or a Bollywood soundtrack. The idea that something is uncool because it's old or foreign has...
Music by "And So I Watch You From Afar"
It's been a while since I listened to some hard rock, but I've stumbled upon an instrumental band that I can't stop playing. Their name is "And So I Watch You From Afar" and their self-titled album below is a true piece of accessible art. Check it out… And So I Watch You From Afar -…
3 tags
David Bowie Replied to His Very First Fan Letter -... →
"In September of 1967, aged 20 and yet to make much of an impression on the music scene, David Bowie was so enthused to receive his first American fan letter that he immediately typed out a reply from the office of his manager, Kenneth Pitt. The fan in question was 14-year-old Sandra Dodd, a young girl from New Mexico who had come to own a promotional copy of Bowie's first album as a...
1 tag
3 tags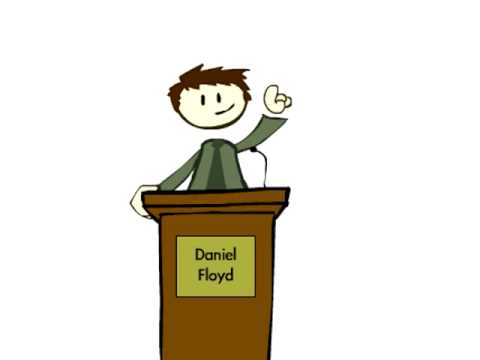 1 tag
gorilla vs. bear's Best Albums of 2009 →
I toldja I was a sucker for best-of-the-year music lists.  This one's top-notch.
1 tag
Top 89 Songs of 2009 From 89.3 The Current →
I love me some year end music lists!  This should be a good one, because it comes from one of the most top-notch, top-quality radio stations in the country, 89.3 The Current.
6 tags
Four Things 50 Cent Can Teach You About Connecting... →
"In early 2007, Fifty decided to start up his own website. He thought of it as a way to market his music and merchandise directly to the public, without the screen of his record label, which was proving quite inept in adapting to the Internet age. First, he decided to experiment. As he prepared to launch a G-Unit record in the summer of 2008, he leaked one of the songs on to the website...
3 tags
MOG Promises $5 Monthly All-You-Can-Eat Music... →
"…a new entrant will be breaking onto the scene at a $5 price point for all-you-can-stream playback and what looks to be a very nice interface for managing your music and playlists. The MOG Music Network has existed previously as an aggregated collection of MP3 blogs along with editorial curated content focused on identifying hot new trends in the music world. On December 2, they'll...
4 tags
Gangs in New York talk Twitter: Use tweets to... →
"I knoe bitches from oyg that would dead mob yah s—t in harlem" Tweeted by: @SomeNerdyAssGangstuh
4 tags
"What's the difference between an SUV and a golf ball? Tiger Woods can..."
– Twitter / @Brad_Williamson
2 tags
The Future of TV →
"We'll Be Ordering Up Our Own Video, Ads and Products on a Web Convergence Device. But Who Will Reap the Revenue?" I will.  I'll reap it.  Like, seriously… I plan on reaping every cent of it. At least I think I'm gonna.
2 tags
1 tag
The Serial Comma is OK with Me →
Accepting the usage of serial commas would make my writing life a lot simpler, because I'd be able to stop stressing over whether or not I'm using it correctly, but I'm not sure if I'd be able to get over the awkwardness involved in making the switch.  For some dorky reason, I'd just feel dirty doing it.
3 tags
The Revolutionary Power of Transmedia Storytelling →
"On a deeper level, transmedia narratives strike an amazing balance between medium and message. In doing so, an exposition can carry out a story arc through application and dialogue that transcends all media execution. Whether you are a brand, an agency, a studio, or a publisher, transmedia storytelling is and will be an integral part of our future success as media entities and content...
1 tag
7 tags
Matching Brands With Celebrities Is A Science →
RT @algoRhythmLabs "If celebrities are brands, and brands aspire to be celebrated by consumers, having the wrong celebrity endorse the wrong brand can be pretty detrimental." …What he said.
3 tags
Must-Read Books for Storytellers - compiled by Tim... →
"Many of these titles are quite inspiring, and expand one's understanding of all the possibilities, approaches and applications of storytelling and performance." I'LL be the judge of that!
5 tags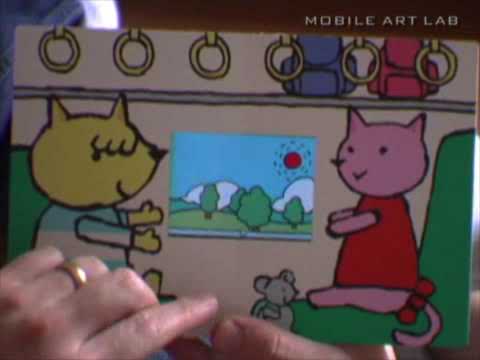 4 tags
A Social Network for Wordies - The Steve Rubel... →
"Wordnik, a great reference I just stumbled on. It's for people who love or (at least need to live with) words. Unlike a static reference, Wordnik is made for the real-time web. Each word page of course offers the usual in the way of definitions, but Wordnik goes a step further by pulling in images from Flickr and the latest tweets." This is the nerdiest BS I've ever...
8 tags
Blogging in Hollywood - The Business on KCRW... →
"In an industry where honesty is such a lonely word, the creator of a hit TV show says what he thinks on line. We talk to Kurt Sutter of Sons of Anarchy about his blog, Sutterink. Plus an Academy Award-winning writer on how show business is like every other business we know." Now THIS is the degree of transparency I like to see outta public figures!